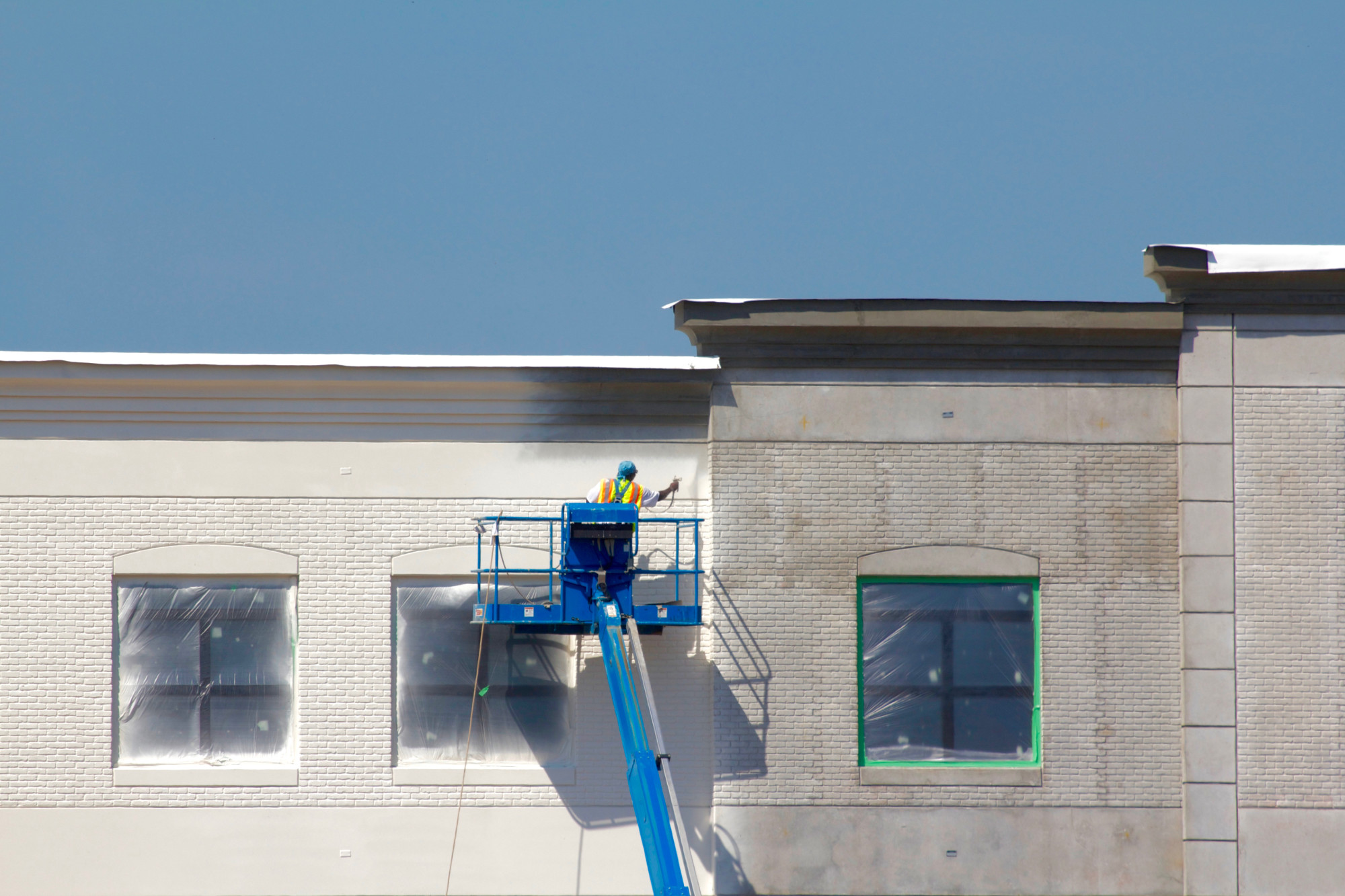 Are you considering exterior commercial painting for your brick-and-mortar? If you are still on the fence, check out these numbers.
A recent study revealed that 95% of shoppers admit a store's exterior influenced their decision about where to shop.
On the flip side, 52% of shoppers claim they avoid a store that has a dirty appearance.
What does this mean for your company? If it does not look appealing, clean, and inviting from the outside, you could be losing over half of your would-be customers.
Curb appeal—or how attractive your property looks when viewed from the street—clearly influences whether someone decides to step inside. Curb appeal is the first impression your business makes. What message does your exterior convey?
In this guide, we discuss why commercial spaces need to consider something as simple but significant as a commercial paint job. Let's continue.
Identify the Areas That Need Improvement
The best and quickest way to update your business's facade is to paint the entirety of the exterior.
But, you might want to walk around the property and see what updates should have priority. Take someone with you for a second opinion.
Does the door look up-to-date and enticing? Is there a visible fence around the property that looks weather-worn? Is your parking lot in need of serious power washing?
Decide what will make the largest impact first, come up with an improvement plan, and get started.
Hire Professional Painters to Get the Job Done
Should you paint the exterior yourself to save some money, or hire experts to do it for you?
While a DIY paint job might sound tempting (or even doable), reconsider. Depending on the size of the building and the scope of the exterior painting project, you might actually lose money by not doing it timely or correctly.
Another factor to consider is the tools needed to paint the building.
At the least, you will need brushes, rollers, painter's tape, drop cloths, extension poles, and touch-up tools. Best case scenario, you'd also have a power washer, a sturdy ladder, spackling, sponges, and more. The list (and cost of the items) can add up, quickly becoming an overwhelming job for someone without experience.
In other words, hire the pros. With years of experience under their belts, they will know how to tackle the job in the most efficient and safe way possible. They will have the tools they need, plus extras like high-durability coatings.
Reevaluate Your Business's Needs Regularly
Finally, you will need to make upkeep a part of your business's beautification plan.
Paint can fade for all sorts of reasons—weather, sunlight, extreme temperatures, abrasive cleaners, and time. Heavily trafficked areas, such as the parking lot and pathway into your building, are prone to dirt, dust, and grime. The facade itself can become dirty for the same reasons.
Talk to the professionals about making a maintenance schedule. What cleaners are okay to use on the new paint? How often should you power wash the building?
Using this information, keep your new paint job looking spiffy for as long as possible.
Exterior Commercial Painting Is a Part of Business
The commercial surface of your company plays a large part in whether you will attract customers.
Do not let potential clients walk right by because your place looks dirty or uninviting. Instead, consider a refresh that makes it warm and inviting.
To get a quote for exterior commercial painting near you, click here. We look forward to getting started!